Read our Patient Testimonials below.
We value our patients' experience at Reimer Wellness Center Wellness Center in Los Altos. If you are currently a patient, please feel free to complete the following Client Experience Questionnaire. The Questionnaire is in Adobe Acrobat format, and requires the free Acrobat Readere to view.
Download & Print Questionnaire
---
Patient Testimonials
AMAZING CARE

"I've had assorted sports related injuries over the past 3 years. I wanted to play football now that I am a freshman in high school. After a few practices I developed severe knee pain and I couldn't run or bend all the way down. This resulted in me not being able to play and being put on the "cripple crew". In a very short time, with Dr. Mary's care, I could run fast again and bend down. Most importantly, I am able to play football! I had physical therapy next door for an entire year before coming here. Just think, the answer to my problems was right across the parking lot the entire time. The service here is all good and the care is amazing."
Gus Taglio
Student/Football Player
---
AWESOME EXPERIENCE
"The Reimer Wellness Center has been an awesome experience by far. I couldn't get a good night's sleep and so I was always tired and easily fatiqued. I couldn't hold my children for long or give them horsey rides without back pain. My neck, shoulders and upper back were painful and I couldn't get relief from my previous experience with chiropractic treatment. Now, my neck has improved in its mobility. I can turn my head from side to side with more ease. It is always a warm and welcoming atmosphere at RWC. Very cheerful! My girls and I always look forward to our visits. I look foward to carrying my 3rd baby to full term here. I am improving."
Nicole Gribstad
Stay at home Mom/Photographer
---
TOTAL SUCCESS STORY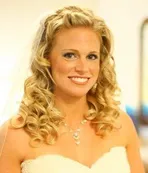 "I saw a Chiropractor 14 years ago and he was unable to correct the problem with my back. I was unable to sleep and was uncomfortable in any position. I could not concentrate at work and I couldn't excercise which lead me to be depressed. The past history of recurring pain brought on by my athletic training was due to the curvature in my spine. I tried PT and saw doctors but got no long term cure. Since beginning care at the Reimer Wellness Center my back no longer hurts. I am able to begin ramping up my exercise without back pain. When I run my fingers along my back I no longer feel the curvature that has been there for 14 years. I feel like I have more vitality and that my body is finally working for me instead of against me. This office is full of bright happy people. I look forward to appointments because I feel like I'm coming in to hang out with friends."
Andrea Shestopalov
Research Scientist
---
PERSONAL ATTENTION
"I am a nanny of 6 year old twins who have been attended by Dr. Mary since birth (and prior). They visited Dr. Mary for health and I brought them to their appointments. After I had an automobile accident I had severe back pain with a pinched nerve shooting streaks of pain down my left leg and buttock. I then decided to see Dr. Mary myself. After my first adjustment I was able to walk again and the pain eventually went away. I had also had a previous fracture of the 5th metatarsal that continued to cause me a lot of pain and problems even though it was healed months prior. During an adjustment Dr.Mary corrected the problem with that and since then I have had no foot pain either. The best side effect is Dr. Mary's personal attention to my needs other than just the pain. She is always cheerful and positive and just being in her presence makes you cheerful and happy!"
Leeann Light
Nanny
---
COMPLETE CORRECTION
"I had been with a chiropractor for years. She never took x-rays or did any examination prior to adjusting me. I never felt better. The pain was only getting worse. Dr. Mary did a thorough examination of my back and neck and found the source of my pain. The natural arch in the vertebrae of my neck had been reversed, causing a chain reaction of problems throughout my neck and back. Dr. Mary took the appropriate measures to gain correction. Since, I have yet to experience the pain I suffered before. My neck and back are stronger and have the correct curvature. I started with going to the chiropractor three times per week. Now I only need to go every so often for maintenance. It's such a friendly environment and very welcoming. They take the time to get to know each patient on a personal basis."
Kaitlyn Rhodes
College Student
---
PAIN VANISHED
"At Dr. Mary's, my hip pain has almost completely vanished, and with regular visits, my back has followed suit. Also, I had a lot of joint problems in my elbows and one recently in my toes. Dr. Mary took care of it in one visit. It's truly a miracle! Everyone is so warm and welcoming, professional and educational, yet they treat me like family. It truly makes for 1000x more enjoyable and successful experience than other random run-of-the-mill chiropractic places."
Amanda Rhodes
Graduate Student
---
IMPROVED PERFORMANCE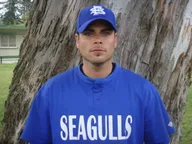 "The personnel at this office "bring it" everyday. I always look forward to my appointments and am never disappointed with the service The reason I began chiropractic care was due to discomfort from sitting for extended periods of time that hindered my performance at work. That discomfort has now significantly decreased. My driving skills have improved due to increased flexibility in my neck. The flexibility has also improved my performance in hitting a baseball."
Jeff Habeeb
CPA/Athlete
---
RELIEF FROM TENSION
"It's very difficult to be creative with shoulder, neck and low back pain. Instead of coming up with new ideas, my concentration was on the areas of discomfort. Before finding Dr. Mary, I tried chiropractic care. The adjustments were fine, but they didn't bring the relief I was looking for. I tried physical therapy as well and came to the conclusion that it wouldnn't work until my body was correctly aligned. Since finding Dr. Mary, I finally received the relief from my tensions I was looking for after each adjustment. My body feels great, tensions are gone and my creative energy is restored. I have also experienced "can do" thinking, a positive outlook, improved flexibilty and better digestive function. I can't thank Dr.Mary enough for her excellent care! Thank you so very much!"
Helen Miqueo
Artist
---
EXTREMELY POSITIVE AND HEALING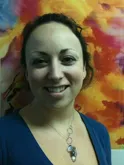 "I train several hours a week in the martial arts and so sometimes I'm hard on my body. Dr. Mary and Dr. Alyx help put me back together when I've pushed it too hard, but mostly they help keep me aligned and healthy which helps to prevent injury in the first place. Dr. Mary and her staff are as genuine and caring as they are knowledgeable and capable. My experiences at the Reimer Wellness Center have been extremely positive and healing.".
Suzanne Goodman
Personal Trainer/Martial Artist
---
MY PRIMARY PHYSICIAN
"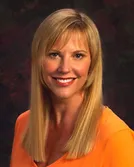 Dr. Mary is amazing! I've been going to her for 15 years. She's seen me through repetitive strain, stiff necks, toe jams, wrist, ankle and knee soreness and all kinds of lower back pain. I am a healthy person, but when I reflect on all the niggling things that Mary cures, I realize that she's the person who keeps me going, through my work-a-holic tendencies and week-end warrior activities. Mary takes a whole-body perspective and has an intuitive approach to what might be causing any one of my "issues." The best part is the hug at the end. I've probably referred 20 people to her and they all love her too. If you are looking for an outstanding person to care for you, through everything, go see Dr. Mary. Her team is amazing too. Great office. Great vibe. Great health!"
Susan Bratton
CEO Personal Life Media

---
THERE TO SERVE YOU


"When I was in an accident, Dr. Mary's healing hands and her being in touch with my body and soul, helped get me back to my healthy and well body. I highly recommend Dr. Mary for all of your massage, chiropractic and wellness needs. Her office staff is lovely as well as her office environment. They are there to serve you. Two thumbs up!"
Rosie Olson
Airline Flight Attendant
---
PREGNANCY
"Dr. Reimer has been my one and only chiropractor for over 10 years. I am excited to say that I am now pregnant and trust her with helping prepare me for delivery."
Danielle Smith
Dance Instuctor/Business Owner
---
COLIC
"You'll never find another like Dr. Mary. We moved to Austin and we miss her so much. She treats you like family. She is completely in-tune with your body. She told me I was having twins before I even knew I was pregnant - she could feel double energy. She was right! You go to Dr. Mary and she can feel what is lacking or hurting in your body without you saying, so you don't have to answer a 100 questions. When the twins were born they had colic. When I finally took the boys to Dr. Mary at 4 months the difference was like night and day. That is when you wish you had gone sooner. The boys continue to see a chiropractor here every 3 months, but it's not the same as with Dr. Mary. We miss her so much! She truly is the best."
Lori Cortez
Homemaker
---