Holistic Healing at Our Wellness Center
You may have heard the word "holistic" used in a treatment context before. But what does it mean in terms of your own health and wellness? Holistic care encompasses natural and non-invasive healthcare and preventative treatments for those looking to maximize the body's own ability to heal.
What Is Holistic Care?
Holistic care embraces multiple strategies and treatments as part of a "whole body"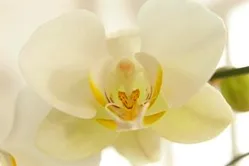 approach to health. At Reimer Wellness Center, we firmly believe that proper health care goes beyond using one particular technique to fix one particular part of the body. We see the body as a magnificent machine in which all parts must work harmoniously for you to achieve optimum wellness. For example, your nervous system communicates with every system in the body, issuing commands and routing information to the brain. A misalignment in your spinal column can disrupt this critical function by interfering with nerve signals. As a result, you may experience weakness and loss of function in your leg muscles. So do you have a muscle problem, a nerve problem or a spinal problem? The answer, of course, is all of the above.
Multiple symptoms often call for multiple treatment methods. If you suffer an accident injury, for example, you may need adjustments from a chiropractor to address a spinal problem, massage therapy to relieve tissue inflammation and break up scar tissue, and physical therapy to regain your strength and flexibility. Holistic healing employs all of these natural, non-invasive techniques, and others, which enable your body communicate with itself properly once again.
Even if you are feeling healthy and pain-free, holistic healing can help you remain that way. Our chiropractor, Dr. Reimer, offers wellness programs that include periodic chiropractic evaluations and adjustments and other preventative care. If you maintain your daily health, you will have less need for extensive "repairs" in the future. Why wait until you are sick to make yourself well when you can stay well all the time?
Holistic Care for Palo Alto, Los Altos and Mountain View
If you would like to discover the benefits of holistic healing for yourself, contact our wellness center for an appointment. Our chiropractor sees a variety of Palo Alto, Los Altos and Mountain View patients. We offer such advanced therapies as the Graston Technique, a method of releasing scar tissue to promote normal healing and restore full range of motion to damaged tissues. Massage therapy often complements our chiropractic work, including pregnancy massage for women seeking a safer, more comfortable pregnancy and delivery. Our chiropractor uses her own "Reimer Method" to help diagnose nerve blockages and other impairments in your body's internal communication system. A careful evaluation will help us determine which combination of techniques will best meet your individual needs.
No two bodies are alike, and you will receive the personalized care you need here at our wellness center. Whether you are recovering from an acute injury, struggling with a chronic ailment, or feeling fine and looking to keep it that way, you owe it to yourself to contact our holistic care center today!
Call (650) 949-3232 to experience holistic healing.