Whiplash Care From Our Chiropractor in Los Altos, CA
For some people, the horror of an auto accident is over once the vehicle comes to a sudden stop -- but for others, the pain has only begun. Whiplash is one of the most infamous causes of such distress, causing not just neck pain but also a wide variety of other debilitating symptoms. If whiplash has put the brakes on your everyday comfort and functionality, you need immediate help to relieve your symptoms and get your neck back into good working condition. Here at Reimer Wellness Center, our chiropractor in Los Altos CA can treat your whiplash without surgery or drugs.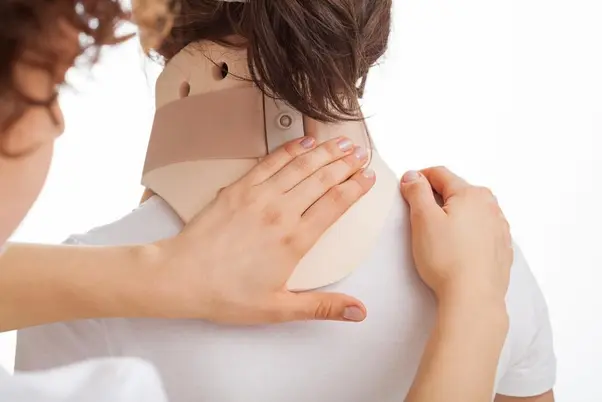 What Is Whiplash?
The ailment known as whiplash is actually a series of symptoms and injuries related to a specific root cause. In whiplash, that root cause is high-speed hyperextension and hyperflexion of the neck. While any sharp impact to the body in a sports, workplace or home incident can produce whiplash, it's most commonly encountered in auto accidents due to the huge amounts of force transferred from these large moving objects to their occupants. Your car may come to a sudden stop, but your body keeps moving -- especially the head, which is not tethered by a safety belt. The weight of the head causes it to "whip" forward and then backward, damaging the muscles and connective tissues, pushing cervical joints and vertebrae out of position and causing herniated discs that may pinch surrounding nerves.
Beyond Neck Pain: Whiplash's Many Symptoms
As you might imagine, whiplash can cause severe neck and shoulder pain, as well as stiffness in the injured tissues that makes turning your head impossible. But neck pain is only the tip of the whiplash iceberg. Other symptoms you may experience include:
TMJ (jaw pain)

Headaches and migraines

"Brain fog" and memory problems

Tingling, numbness, pain or weakness in the upper extremities

Ringing in the ears

Vision problems

Mood disorders

Fatigue

Dizziness

Insomnia
The Place to Come for Natural Whiplash Treatment in Los Altos
Come to Reimer Wellness Center for natural whiplash treatment in Los Altos. Dr. Mary Reimer can evaluate your cervical spine for any signs of misalignment, pinched nerves and/or herniated discs while discussing your symptoms and the accident itself with you in detail. Based on your individual condition, we can then prescribe conservative healing and pain relief solutions such as:
Chiropractic adjustments to bring cervical joints and vertebrae back into line

Massage therapy to relieve soft tissue pain and enhance the healing process

Graston Therapy to help an injured neck recover its range of motion and prevent scar tissue

Cox Technique (flexion distraction therapy) for herniated cervical discs
Call us Today to Schedule an Appointment!
Our chiropractor in Los Altos can combine these various techniques to create a customized holistic healing program just for you. Call Reimer Wellness Center today at (650) 949-3232 to schedule an evaluation. We're ready to help set you on the road back to comfort and health!