What is a Shiatsu Massage and What Are the Benefits?
A Shiatsu massage, which is also referred to as a finger pressure massage, is a form of Japanese and traditional Chinese medicine. Shiatsu is sometimes described as being the equivalent of acupressure; however, there is more to a Shiatsu massage than addressing specific pressure points. This type of massage also incorporates various other methods, such as breathing, stretching and range of motion for a whole body approach to restoring your energy balance. Just like visiting a Los Altos chiropractor in search of a safe and natural approach for treatment, a Shiatsu massage is a natural method of treatment that focuses on balancing your body from the inside-out.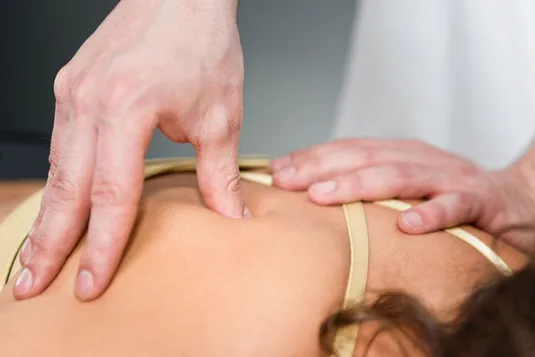 How Does Shiatsu Massage Work?
Western medicine, unlike Eastern medicine that often addresses illness with medications, approaches disease and illness as a problem within the body's energy and that balancing the energy will relieve the symptoms of the illness. The primary concept behind Shiatsu massage is that your energy (qi or chi) circulates through meridians (channels) in the body and illness or disease occurs when the energy in the meridians are blocked. The goal of Shiatsu massage is to remove the blockage, which realigns the meridian and balances the energy, ultimately easing the body and the mind. Shiatsu massage also helps to restore your circulatory system, which improves the blood flow throughout your body.
What to Expect When Visiting a Chiropractor in Los Altos for a Shiatsu Massage
The first thing your Los Altos chiropractor will do is ask you about your medical history. This will help to determine where to adjust the chi (energy) by doing light massage and other techniques. Once the chiropractor is confident in the assessment of where the blockage is, they will gently, but firmly apply pressure by using their fingers, thumbs, knuckles, palms, and elbows as well as stretch and rotate your body. While receiving the Shiatsu massage, you will also be guided through deep breathing exercises, which will help to get the energy moving. This type of massage typically does not require you to undress, because there are no oils or lotions used during the process.
Benefits of Shiatsu Massage
There is a wide range of health benefits that can be expected with a Shiatsu massage, including:
Improves circulation
Headache relief
Reduces stress, anxiety, and depression
Provides arthritis relief
Relief of colds, coughs and other sinus/respiratory problems
Promotes healing of sprains and other similar injuries
Helps with the treatment of a digestive disorder, morning sickness, and menstrual problems
Relieves insomnia
Relieves stiff neck and backaches
Shiatsu massage is considered to be a safe, natural form of alternative treatment, including for women who are pregnant. To ensure this type of treatment is provided correctly and effectively, our massage therapists and other practitioners generally have to undergo regulated training and licensure in order to practice Shiatsu massage.
Contact Our Reimer Wellness Center in Los Altos for a Shiatsu Massage Appointment
To schedule your Shiatsu massage, contact Reimer Wellness Center at (650) 949-3232.