Exploring Massage Therapy Options From Your Los Altos Chiropractor
Pain, stiffness and discomfort from distressing injuries or health conditions can leave you searching for a cure. Unfortunately, soft tissue damage can take a long time to heal, especially without professional manipulation of those tissues. Luckily, you can work with a Los Altos chiropractor to create a treatment plan that quickly propels you down the path to recovery. Chiropractic care providers can combine massage therapy treatments with manual skeletal adjustments to quickly relieve discomfort caused by misalignments, swelling and other complications.
Care Benefits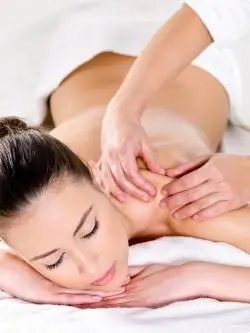 Massage therapy techniques release knotted or tense tissues within or adjacent to the treatment area. The tissues may lie within the muscles, tendons, ligaments or joints. You may feel an immediate sensation of release that eliminates pain and stiffness in the previously tense fibers. Troubling complications, including headaches and referred pain, also tend to disappear during the massage sessions.
When massage reveals misalignments in the skeletal system, chiropractors may need to perform manual adjustments to restore your wellbeing. The manual adjustment process puts your bones, joints and soft tissues into their correct placements to reduce stress and strain on those structures. After receiving chiropractic care, you may notice that the massage therapy techniques are even more effective than before.
Therapy Types
There are many different types of massage therapy, each of which treats a specific type of muscle injury or pain. The available massage therapy treatments include:
Swedish

Aromatherapy

Deep tissue

Pregnancy

Sports

Shiatsu

Barefoot shiatsu
Your care provider will discuss how each treatment targets the tissues in specific areas of your body for total healing of those structures. You may need to pair a specific massage therapy technique with the provided chiropractic treatments to reduce or eliminate your current pain levels. You may even prefer to receive a combination of massage techniques, such as shiatsu and deep tissue massage, to reach difficult to treat places throughout your back, neck and limbs.
Massage Menu
Upon entering the clinic, you can use the massage menu to review and select the treatment types that help your condition the most. At first, you may want to try out each of the massage options to evaluate their ability to reduce pain and increase range of motion, mobility and wellness. You can choose one of the available treatments at each of your appointments.
Scheduling Your Los Altos Chiropractor Appointment
At Reimer Wellness Center, you can always receive a comprehensive care package that facilitates total healing. A combination of massage therapy and chiropractic care can eliminate pain, restore wellness and help you back on the road to a full recovery in no time flat. You can work with your care provider to create a treatment plan that will restore your body to a healthy condition without increasing pain or stiffness. After healing from your injuries or illness, you may want to continue the treatment program to remain focused on maintaining wellness throughout life.