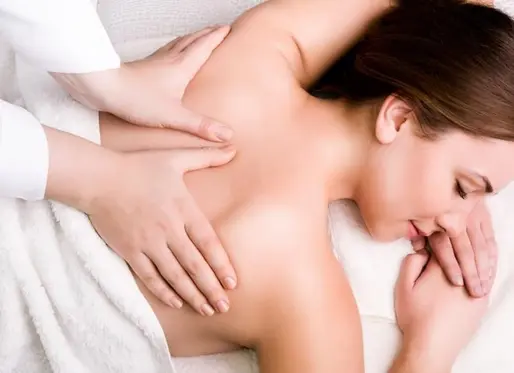 If you've ever had a massage before then you may be familiar with the fact that there are many different types of massage that use different techniques to help individuals experience various benefits. The right type of massage for you will depend on your individual preferences, goals, and benefits that you're looking for. Swedish massage is one of the most popular types of massage, and it provides a range of benefits for individuals from relaxation to pain relief.
What is Swedish Massage?
Swedish massage is often recommended for those who are just starting their massage therapy journey. This technique involves firm, gentle, and sometimes long strokes. The massage therapist applies pressure using the heel of their hand, their flat palm, or finger tips to release pressure in tight muscles and loosen up and lengthen the muscles. This type of massage is designed to enhance circulation and blood flow to the individual's large muscle groups, helping to promote relaxation and provide pain relief.
When you receive a Swedish massage, you will often start by laying on your front-side on an elevated massage table. The massage therapist will start by working your upper and lower back, shoulders, arms, and legs. Halfway through the session, you will turn over onto your back, and the massage therapist will work your upper shoulders, arms, and the front of your legs. Depending on your goals and preferences, your massage therapist can adjust pressure throughout the massage to ensure that you are comfortable.
Benefits of Swedish Massage
Here are just a few of the benefits that you can experience after receiving a Swedish massage:
Stress Relief – One of the most popular reasons that individuals seek massage therapy is for stress relief. Swedish massage can help relieve stress, and routine appointments can even help you lower stress levels and handle stress more effectively on a regular basis.
Relaxation – Similar to stress relief, many people seek massage therapy as a way to relax. The Swedish massage technique helps to relieve muscle tension, which can promote relaxation and replenish energy levels, leaving you feeling better than ever before.
Pain Relief – Another popular reason that individuals seek massage therapy is for pain relief. Whether you experience chronic pain or you are trying to recover from an injury, Swedish massage therapy sessions can be designed to target specific pain areas. By improving circulation and promoting relaxation, a Swedish massage session can help individuals find relief from their pain.
Improve Circulation – Another benefit of Swedish massage is that it can help improve blood circulation throughout the body. This increase in blood flow helps you to feel more relaxed while also helping your body remove toxins.
Palo Alto Swedish Massage Services
If you're ready to take advantage of the benefits of massage, it's time to book an appointment for Palo Alto Swedish Massage services at the Reimer Chiropractic and Massage Wellness Center. Whether you are seeking pain relief or just relaxation, the licensed massage therapists at Reimer Wellness Center will provide massage therapy services tailored to your needs. Call today to make an appointment: (650) 949-3232.