Conditions Treated by Your Los Altos Chiropractor
At Reimer Wellness Center, our team is dedicated to helping you to feel your best. We offer a wide range of treatment options to address the pain and mobility concerns you have. When you visit your Los Altos chiropractor, you will get the hands-on support you need to find the best possible treatment for you. With solutions ranging from integrative health techniques to massage therapy and comprehensive chiropractic care, you can count on us to provide you with the attention and support you need.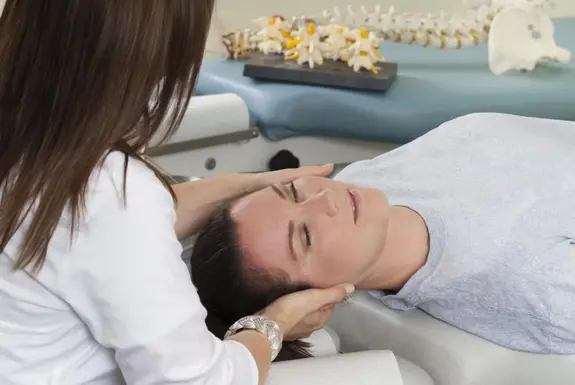 Conditions We Treat
Reimer Wellness Center offers a wide range of techniques to help you with the pain and suffering you have. Below are some of the medical conditions and injuries that we can help you with. When you come in for an appointment, we will provide a full examination and offer a customized treatment plan for any of these needs. We offer full diagnostic, treatment, and management of conditions such as:
Sports Injury Treatment
If you have been hurt during any sports activity, our team can help with the diagnosis and treatment of the underlying cause. We help individuals with knee pain, plantar fasciitis, sprains, strains, and most types of musculoskeletal injuries. Our professionals also help with preventative care to help you avoid injuries.
Chronic Back Pain
Neck, back, and shoulder pain are very commonly associated with spinal column misalignment. Our team offers solutions to help you to reduce this pain including through the use of chiropractic care. We can help you with chronic or acute pain including spinal stenosis, herniated discs, spondylolisthesis, and sciatica. We offer treatments such as spinal decompression, spinal adjustments, and massage therapy as a treatment for this type of back pain. These solutions may help with other types of joint pain as well.
Auto Accident Treatment
If you have been in an auto accident, we encourage you to seek out care from our team. The force from the impact of a car accident can cause significant pain as well as alter the alignment of the spinal column. Whiplash is one of the most common results from accident treatment. The impact can cause the upper spinal, called the cervical spine, to be forced forward, jarring it. This creates damage to the ligaments, tendons, and muscles in the area, leading to pain, stiffness, and a lack of movement. We often recommend spinal adjustments and decompression to treat it.
Workplace Injury Treatment
If you have been hurt at work, such as by slipping and falling or from lifting, you may have a herniated disc, neck pain, back pain, or other concerns. Worker's compensation can cover chiropractic care. This can help you to feel better, sooner.
Schedule a Consultation from Our Los Altos Chiropractor Today!
When you visit your Los Altos chiropractor for care for pain or mobility concerns, we will help you undercover the underlying cause of your pain. Through a comprehensive treatment plan, you can see the improvement you need. Call our offices today to schedule an appointment: (650) 949-3232.