Joint Pain With Reimer Wellness Center In Los Altos, CA
Does your body feel as if its hinges have rusted? Joint pain is an extremely common affliction, troubling some 1 out of 3 Americans in any given 30-day period. Whether you've damaged a joint in a recent accident or you're contending with chronic joint pain in various parts of your body, you probably want nothing more than to move freely and feel good in the process. That's why you should visit Reimer Wellness Center, where we offer conservative joint pain treatment options to Los Altos residents.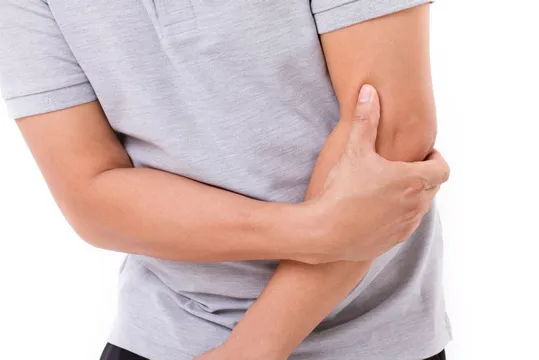 Common Joint Pain Problems
The joints of the human body are tasked with a great many activities. In addition to mobilizing your musculoskeletal system, joints may also have to support varying amounts of weight -- especially the joints of the spinal column, helps, knees, and ankles. Many years of use typically cause the cartilage within the joint to wear out, increasing the friction between the bones. This condition, osteoarthritis, can be quite painful. Obesity and/or bulging discs can also tax the small joints that articulate your vertebrae, producing a painful condition called facet joint syndrome. Athletes and workers who demand much from specific body parts may also develop:
Bursitis (inflammation of the friction-reducing sacs within joints)
Tendinitis (chronic tendon inflammation)
Strains (stretched or damaged muscles and tendons that mobilize joints)
Sprains (stretched or damaged joint ligaments)
Joint pain can also occur all of a sudden. An auto accident, sports injury, or workplace injury can force the internal components of a joint out of their natural alignment. This can cause severe pain and make the joint completely unusable. A lengthy recuperation period that immobilizes a joint can even produce a painful post-recovery stiffness known as adhesive capsulitis, in which the joint is said to be "frozen."
Chiropractic and Supportive Care for Joint Pain
Bring your aching joints to Reimer Wellness Center for acute pain relief or chronic pain management minus surgery or drugs. Our chiropractor can perform extremity adjustments to a misaligned joint, correcting the joint components' position so the joint can function normally again. Spinal joint pain also benefits from chiropractic care, such as our use of the Cox technique to ease the upper cervical pain. (Spinal realignment can also take abnormal stresses off of weight-bearing joints.) Massage therapy can increase the blood flow to damaged joint tissues, easing the pain while enhancing the healing process. We will devise a comprehensive, holistic joint pain treatment program just for you.
Consult the Reimer Wellness Center, the Chiropractor Los Altos Trusts, for Joint Pain Relief
If you're ready to get control over your joint pain, consult the Reimer Wellness Center to help manage your pain relief. You can contact us at (650) 949-3232 to schedule an appointment with us today! We hope to hear from you soon!