Prenatal Care Focuses Gentle, Effective Care from Los Altos Chiropractor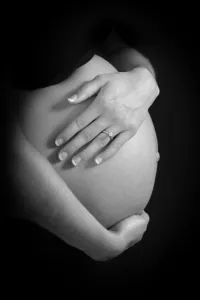 Expecting a baby can be one of the most exciting times, although that excitement may sometimes be overshadowed by discomfort due to the many changes a woman's body undergoes. Reimer Wellness Center can help with gentle prenatal care. As a woman and a mother, our Los Altos chiropractor Dr. Mary Reimer knows the challenges and body transformations pregnancy can bring. Her gentle touch can be just the touch expecting mothers need to overcome those challenges and become comfortable with the transformations.
Chiropractic Prenatal Care for Alleviating Pregnancy Discomfort
Dr. Reimer is known for her unique "Reimer Method," which can be especially helpful for expectant mothers. Her Reimer Method is a way of acutely listening to the body's natural rhythms and needs to ensure the former are in balance and the latter are being met. Our chiropractor combines massage therapy with gentle adjustments to not only alleviate current discomfort but to prepare the body for the birth to come. Dr. Reimer administers prenatal care on tables she can adjust to comfortably accommodate a pregnant woman's body and she focuses on techniques that avoid any unneeded pressure in the abdominal area.
Dr. Reimer has the experience, training, and her own motherly intuition that ensures a prenatal care visit is as helpful as it is discreet. Gentle adjustments and massage help alleviate pain during pregnancy, which is typically felt in the lower back, neck, pelvis and joints. Our prenatal care can also help women maintain a healthier pregnancy and control symptoms of morning sickness or nausea. It prepares the body by restoring balance, potentially reducing the time of labor and delivery as well as reducing the chance of a cesarean delivery. Dr. Reimer can additionally suggest gentle stretches and exercises that are safe and helpful during pregnancy.
One of the underlying reasons chiropractic prenatal care is so effective is its ability to maintain the spinal column during pregnancy. The spinal column consists of the vertebrae and discs and has a host of bones and nerves that are associated with it. A small misalignment in the spine can result in a large amount of discomfort, and small misalignments may be more frequent as the women's body goes through a series of changes. The protruding abdomen, changes in the pelvic area, postural adaptation, and an increased curve in the back can all result in misalignments in the spine and joints.
Prenatal care from our wellness center works to readjust any misaligned vertebrae and joints to ensure nerves do not suffer from unnecessary stress and pregnant women do not suffer from unnecessary pain. It additionally ensures the pelvis is balanced and aligned, a position that offers optimum space for the developing baby. Whether pregnant women are seeking a gentle massage to alleviate tension and stress, an alignment to restore and help maintain the body's foundation, or simply a listening ear, Dr. Reimer can provide it.