Benefits of Massage Therapy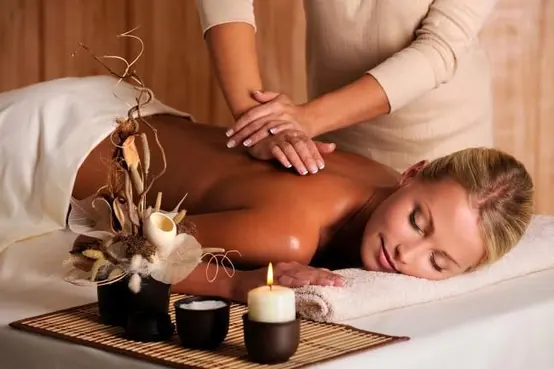 Whether stress from work is causing symptoms or unexplained muscle spasms, many of our patients come in looking for solutions to all kinds of problems. Even those patients that don't have any obvious symptoms of stress or tension often are amazed at what benefits massage therapy offers them. Massage therapy focuses on helping reduce knots and tension in soft tissues, such as muscles, tendons, ligaments and joints.
Going to the Source of Health for Natural Healing
There are different kinds of massage that help with different problems, preferences and conditions. Massage helps increase the blood flow to the muscles and soft tissues in the body, promoting all-natural healing and pain relief. Many patients already know how good massage feels, but they don't realize those affects permeate the mind, alleviating stress and promoting healthy relaxation. This helps massage therapy boost your mood and even boost your immune system to help protect the body against nasty viruses and bacteria in the body.
Barefoot Shiatsu – A Japanese-inspired massage style that uses varied and rhythmic pressure to release specific acupressure points on the body, increasing the flow of energy and focusing on the balance of mind, body and soul.
Pre-Natal Massage – Massage specifically designed to help a woman transition through physical changes, relieving swelling, muscle pain and joint discomfort without risking premature labor or complications.
Sports and Fitness Massage – Massage specifically targeting exhausted muscles in fit athletes to help relieve tension, heal the body and prevent injuries.
Aromatherapy Massage – A gentle and therapeutic massage centered on the sensory system and designed to improve the internal systems of the body.
Swedish Massage – A varied massage that includes both gentle touch and firm strokes, ideal for reducing tension and stress.
Deep Tissue Massage – Customized massage style targets the deepest layers of the soft tissues in the body, offering a solution for old injuries and buried tension.
Combo Massage – A blend of shiatsu and deep tissue massage may be used by your chiropractor to work through the deepest tensions and promote a positive flow of central energy within the body.
Who Would Massage Therapy be Ideal For?
With so many different techniques available, massage therapy is good for nearly every patient we see. Massage helps with many conditions from healing old injuries to simply relieving the day-to-day stress that each one of us experiences. Massage works as a treatment for some and a preventative health measure for others. It has been shown to offer great relief for those who are struggling with insomnia, anxiety, depression, fibromyalgia, headaches, digestive issues and more.
Our Los Altos chiropractor will likely use a blend of massage, alignment and other healing techniques to build a plan to fit your needs. Here at the Reimer Wellness Center, we believe in aligning your whole body, mind and soul for a balance that allows you to live a happier and more productive life. If you are ready to start feeling better naturally, without medication, call us today at (650) 949-3232 to schedule a consultation!